Pat Lemos (Spain, 1982) and Lukas Lehmann (Germany, 1986) are visual artists with a BA in Fine Arts from the Polythecnic University of Valencia and the Kunsthochschule Burg Giebichenstein of Halle/Salle, respectively; creators and members of the artist duo LEMOS + LEHMANN. Nowadays, they are based in Iceland.

Using analogue photography, as the main tool, their research focuses on expanded photography and new forms of representation in contemporary art. Through the dialogues they establish between the images and sound or installation, the duo explores new fields of perception, contemplation and emotion. LEMOS + LEHMANN's gaze is raw but layered with subtleties, formally moving from the figurative to the total abstraction and conceptually from the natural to the mystical, and to the supernatural.

They have recently been part of ARCO Art Fair 2023 in Madrid, Spain. Exhibiting individually in CAAA (Guimarães, Portugal), Ramskram Gallery (Reykjavík, Iceland), The Liminal (Valencia, Spain) or Lokal-Int (Biel, Switzerland), among others. Collectively, they have been part of different international shows, highlighting Kiyomizu-dera Temple (Kyoto, Japan), Sage Culture (Los Angeles, USA), Listval (Reykjavík, Iceland) and CICA Museum (Gimpo, South Korea). They currently work on their first artist book and soundscape LP, and prepare their upcoming solo show at Etesian Gallery (Menorca, Spain).

In a parallel way, Pat and Lukas are founders and coordinators of the BONFIRE project, an online platform hosting virtual artist residencies, providing space for gathering and cooperation between artists and agents of the contemporary art and culture.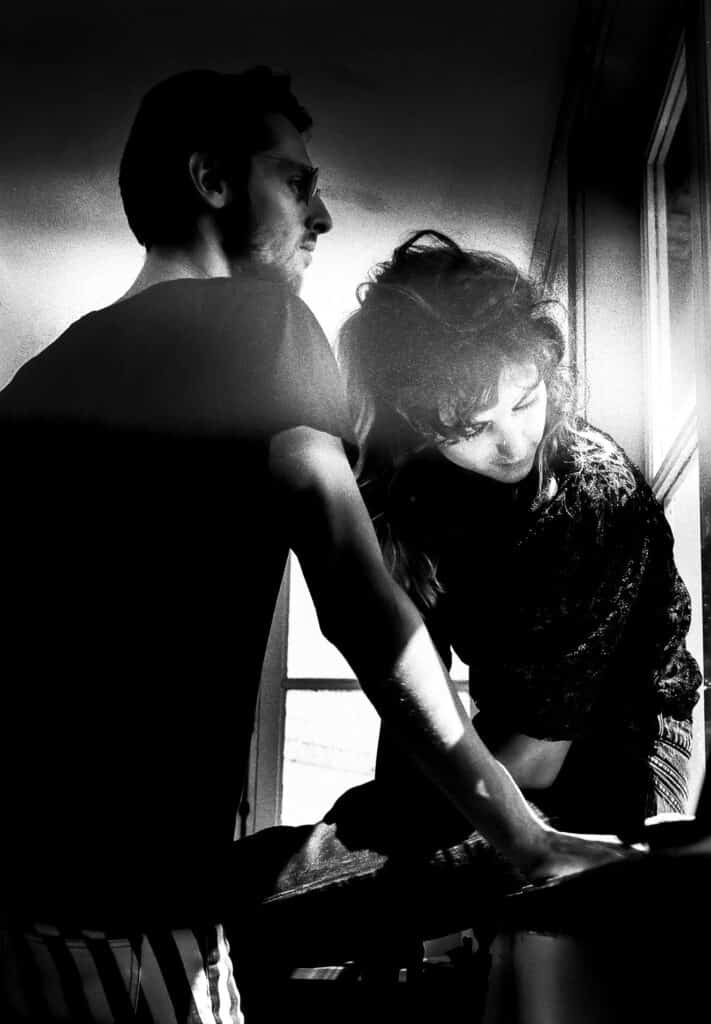 Pat Lemos and Lukas Lehmann